About Our Founder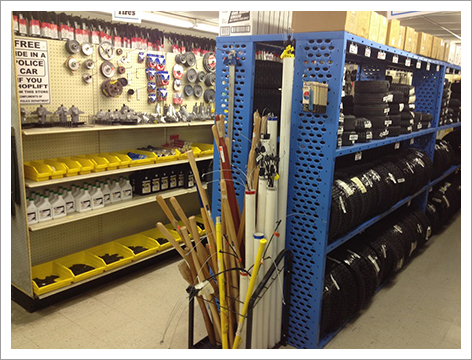 Our founder, James Wiseman had always wanted to start his own business. He had a great dream to have his own business; the American Dream. In 1956, he got an opportunity to fulfill his dream when he entered Spann's Hardware in Oak Cliff, TX. He asked Mr. Spann if he knew of any business for sale that could close on Sundays and Mr. Spann said the shop was for sale. Mr. Wiseman and his wife, Audrey, set up a playpen for their kids at the store and went to work. The first 10 years of the business were critical and demanded many sacrifices. All his hard work paid off; the store grew and in 1978, Wiseman Hardware, Inc. moved to a larger location in DeSoto, TX. James retired in 2006, and his son, Mark took over. James passed away in 2013, but his son has kept the business alive and now Marks' son, Andrew, works at the store full-time.
As member of the Churches of Christ, Mr. Wiseman worked hard to serve his customers. He said "You've got to love your work and I like my business, I like to be with people." That tradition is still being continued by his son and grandson. Our current owner, Mark believes that it doesn't matter what we're selling, you're going to get a friendly face, knowledgeable service and an appreciation for your business.
Changing with the Market Demand
We are constantly changing to meet market demands. A lot of people have come in asking for sprinkler heads over the years, so we've added Rain Bird to our hardware, lawn and garden section of our store. We've also added TrueFuel, a two-cycle gasoline product. It contains no ethanol, so it has a long shelf life; it won't break down in your equipment. We used to carry appliances and TVs but our main emphasis now is hardware.
We sell top brands. We also carry smaller hardware items, like plumbing fittings, screwdriver sets, pocket knives, heaters, matches, and gloves.